Welcome to Dunston Business Village
Award Winning Serviced and Managed Offices
2008 "Business Contribution to Regeneration" Award Winner - South Staffordshire
2010 "Regeneration Awards South Staffordshire" - Second Place
2010 "Regeneration Project of the decade 2000 - 2010" - RegenWM - Second Place
2011 "RICS - Best Regeneration Project" - West Midlands - Winner
2011 "RICS - Best Regeneration Project" - UK - Shortlisted UK Finalist
2012 "Royal Patronage" - DBV chosen for a visit by her majesties Lord Lieutenant
Simply move your company to one of our new range of fully networked offices and take advantage of the benefits we have to offer.
Read more about our facilities or use the left hand menu to navigate the site.
Click HERE for a video tour of the site!
Click HERE for a Street View tour of the site!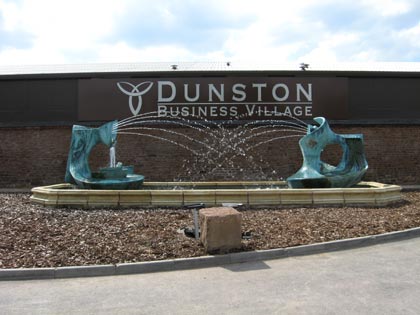 From rented office space to Virtual Office facilities, Dunston Business village can provide the means for your company's expansion. Limit your costs by using a Virtual Office, or open a satellite office with VPN connections to your headquarters.
Rented offices, or leased offices can be arranged to cover a variety of sizes and specifications, If you are at all concerned or have specialised requirements, contact us, we may be able to help you.
Space: 200 - 10k square feet, from £12.50 per sqft
Location: Relaxing countryside
Security: Site wide CCTV, WiFi door cards
Comfort: Full A.C, Kitchen, Disabled access
Services: Internet, PBX Phones, VPN, Leased Lines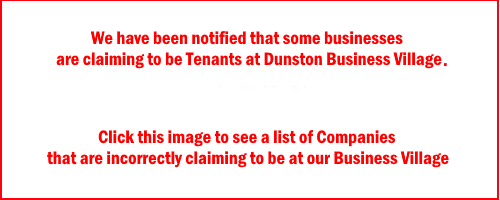 Dunston Business Village - Registered in the UK : 4223216 - VAT Registered : 775967654
Registered Address : Woodland Lodge - Dunston Business Village - Dunston - ST18 9FJ
Site best viewed with Google Chrome or Mozilla Firefox
Dunston Business Village has a wide catchment area that covers the following regions: Dunston Stafford Penkridge Cannock Staffordshire West Midlands Midlands Stoke on Trent Telford Wolverhampton Tamworth Sutton Coldfield Birmingham Bridgnorth Donnington Newport Market Drayton Uttoxeter Burton Upon Trent Cheadle Rugeley Lichfield Walsall Dudley West Bromwich Oldbury
Site Privacy, Terms & Conditions, Legal Notice | Dunston Business Village © 2008 - 2023 IT support by DBV IT Helpdesk | Site Map